Wallpapers Central 1.1 is out now| This is a Huge Update. The app is now iOS 14 ready, with full support for Widgets, Apple Watch Faces, a whole new Feed section, an Apple Watch app and more!
Full changelog below:
1. Introducing Widgets, that you can use directly on your Home Screen in combination with App icons. We have widgets in 3 different sizes and with 3 different layouts. They shows the latest wallpaper added in the app. Use them to customize your iOS 14 Home Screen adding a touch of style!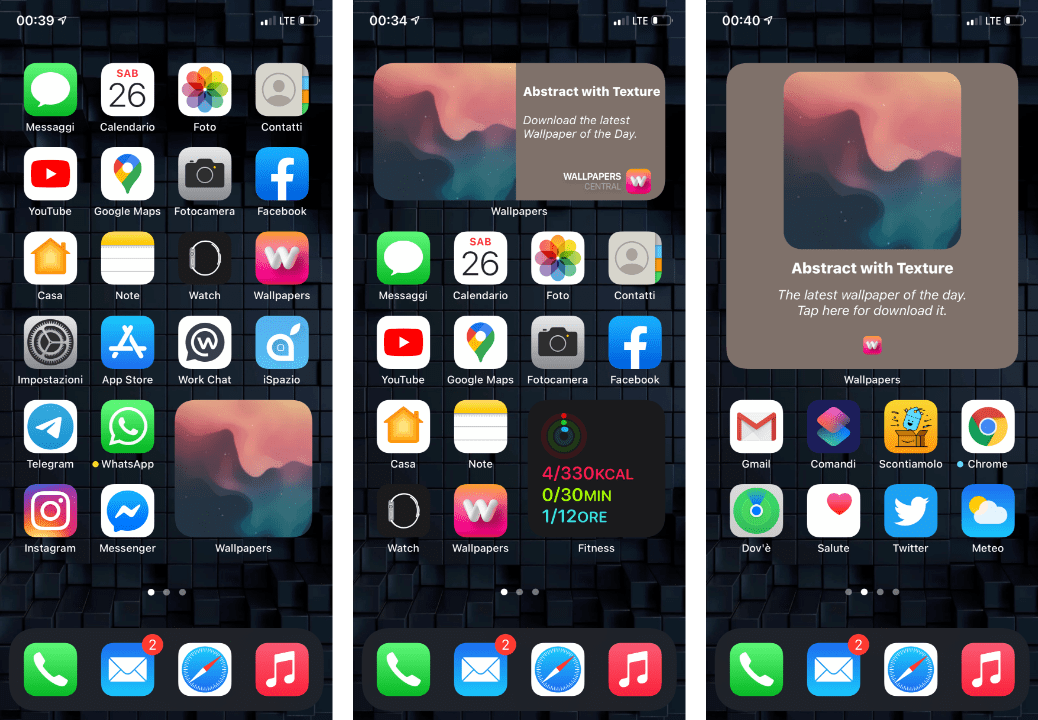 2. A New Tab for Apple Watch Faces. We removed the "Settings" tab and added a "Faces" Tab. It contains Apple Watch Faces that you can download with just one tap. Change the style and the face on the Apple Watch with our beautiful designs. Requires watchOS 7.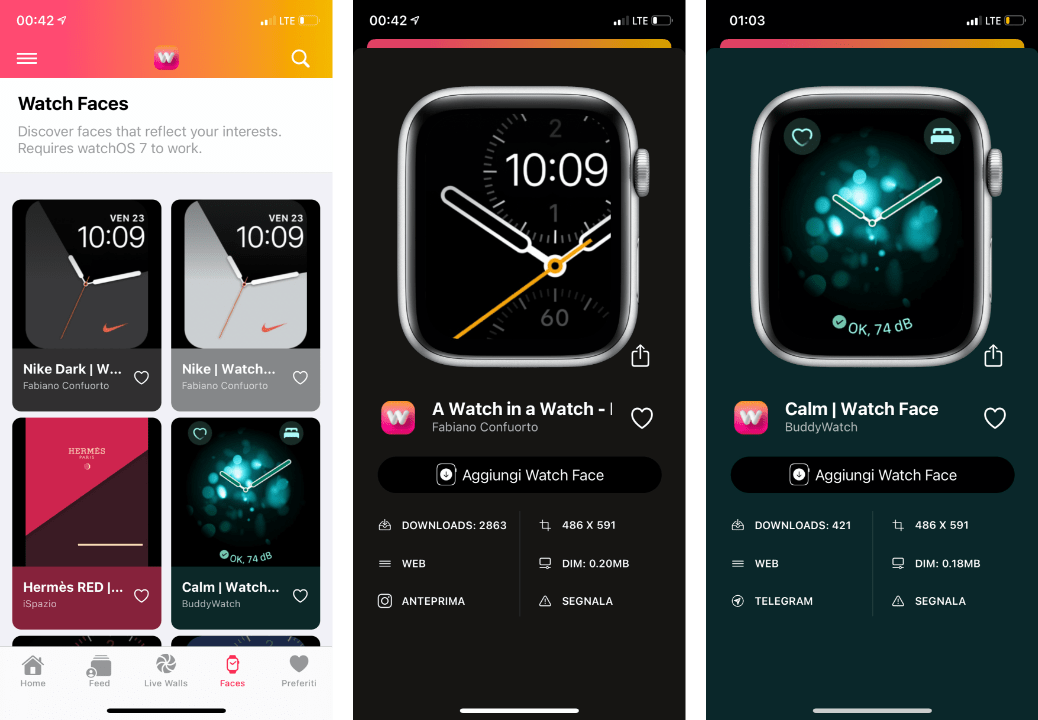 3. Apple Watch App. Now you can install our custom Watch Faces directly from the Apple Watch with the new App and it own Complication. Requires watchOS 7.
4. A whole new FEED section. Now available from the web too! In past we were using Firebase to manage the Feed section with many problems. Now we purchased a new dedicated server to manage this. So you will be able to download new wallpapers from here and upload your own awesome images to share them with the Community. A great opportunity for graphic designers or photographers from all over the world! With all these changes, the Feed section is now available from the web too. You can access and download all the wallpapers (uploaded by users) from this website, just click on Feed from the Top Menu.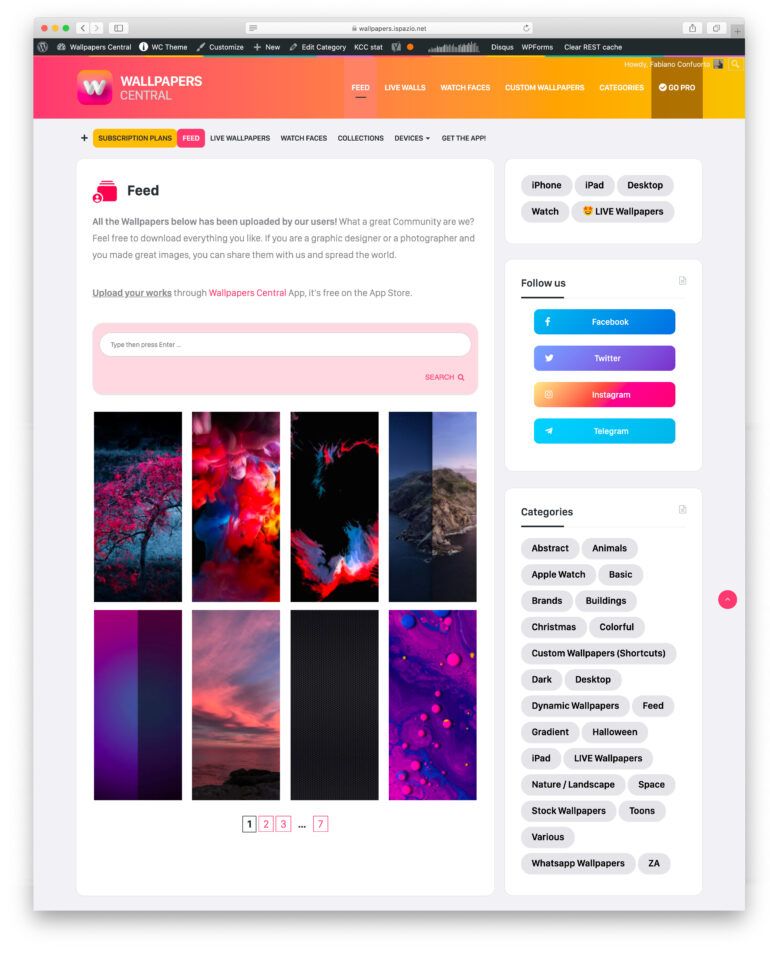 5. A whole new "Search" Area. We completely recreated the Search feature. Now it's super fast, it can auto-complete everything that you type, and it also shows Categories.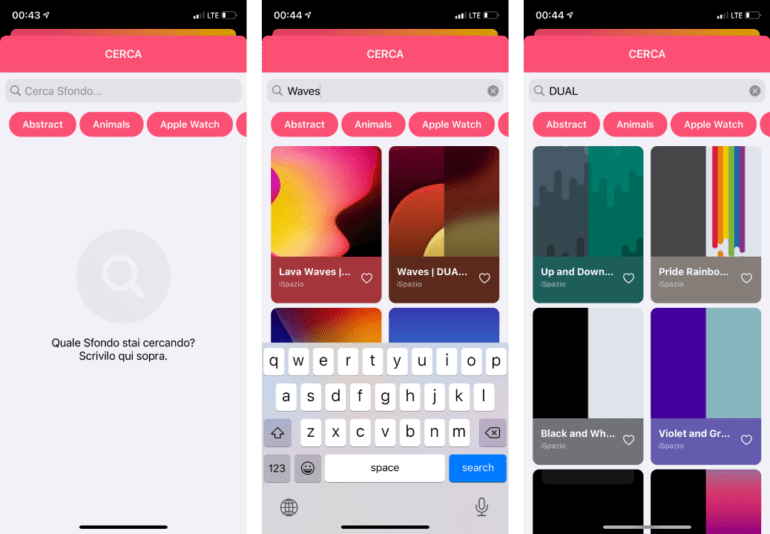 6. Introducing Categories. A great way to filter our Wallpapers Catalog and discover new images. Search by category is very good to find the correct wallpaper for every moment.
7. Haptic feedback. We've added an haptic vibration to some actions: for example when you download a wallpaper or when you tap the heart to add a wallpaper to favorites.
8. The app is now lighter. About 11 MB less. This means: a great optimizations.
9. In Feed > My Uploads, you will be able to see all your uploads even if they are not approved yet.
10. The DOWNLOAD button shows faster for PRO users. You don't need to wait 2 seconds before to be able to tap on it.
We are working a lot on this app to make it great and perfect. We hope you appreciate our work. If you want to help us continuing improving this app, please leave a good Review on the App Store.